Concrete surface preparation
As the use of concrete structures in industrial environments has increased, coating formulations and application systems have evolved to meet protection needs, including
Protection against deterioration of areas with severe exposure, either chemical, mechanical or both.

Reduced risk of cracking on high traffic or impact surfaces.

Protection against erosion due to wind or water driven abrasives

Improvements in the aesthetics of interior and exterior installations.

Light reflection in interior spaces to reduce the use of electrical lighting.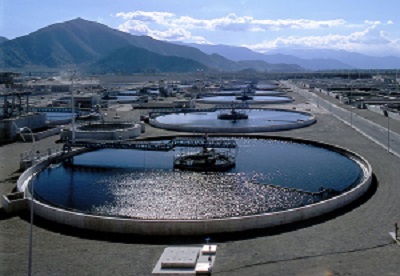 For successful performance of the protective coating system, a healthy, clean and properly roughed substrate must be produced. By preparing the surface, contaminants that interfere with adhesion (grout, dirt, oil, paint, etc.) are removed and the surface profiles required for the specified coating are established. Proper preparation includes:
Visual inspection before surface preparation

Removal of unsound or deteriorated concrete

Cleaning to remove materials or other contaminants that may inhibit the adhesion of the system.

Generation of the surface profile / roughness.

Repair of surface irregularities to allow the application of a uniform coating system.
Surface preparation methods
The ICRI (International Concrete Repair Institute) identifies 10 different CSP (Concrete Surface Profile) profiles produced by different preparation methods on concrete surfaces. Additionally, it establishes an optimal roughness of the substrate depending on the thickness of the coating or material to be applied.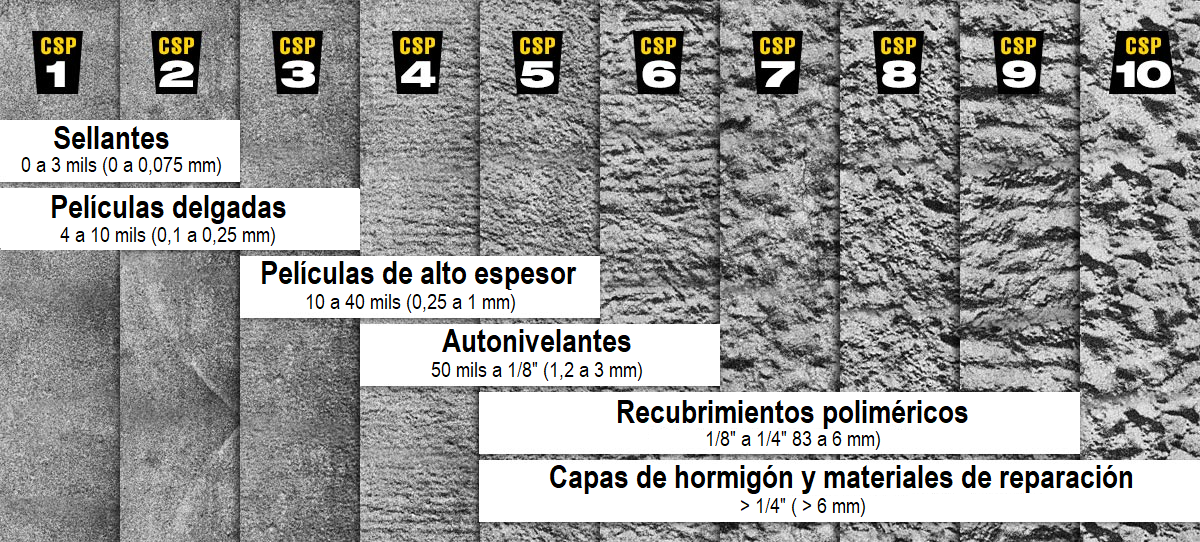 The profiles provide clear visual standards for specification, execution and verification proposals. More than one profile is likely to produce acceptable results, and a range of profiles suitable for the specified protection system should be specified. This information serves as a guide for selecting the surface preparation method(s) required to generate a profile that meets the coating specification.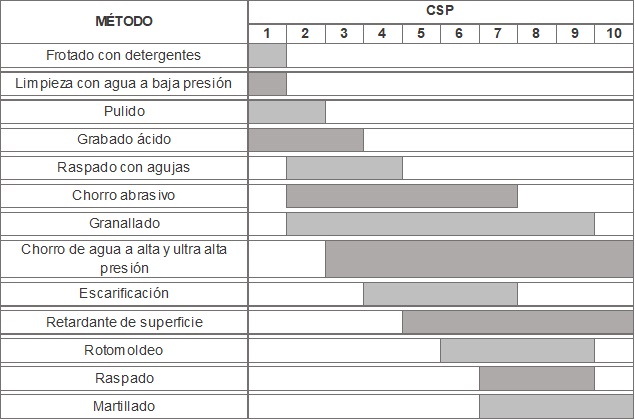 The most commonly used surface preparation methods when a coating system is to be applied are: abrasive blasting (sandblasting), steel shotblasting, scarifying and high and ultra high pressure water blasting ( 5,000 to 45,000 psi).
Aplika Control Corrosion provides coatings suitable for the protection of concrete in different service conditions, along with the tools and equipment needed to perform a surface preparation, coating application and quality control during each process involved.
Tags
Share post